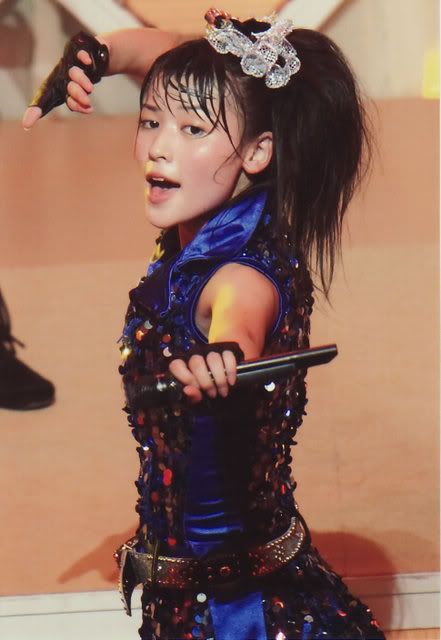 There are quite a few girls within hello! project that tend to sweat excessively.
Ai Takahashi confessed that she sweats alot while doing live performances, Mitsui Aika also tends to drip a fair bit, I think this is quite clearly a sign that the girl is pushing herself and really going for it.
Thankfully Maimi also seems to sweat buckets, and I have an abundance of proof ...
The link below contains a folder containing 200 sexy sexy photos of Maimi performing live ... yeah good stuff.

http://www.megaupload.com/?d=FJB33P3H
And some preview photos: